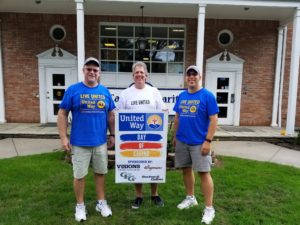 United Way Day of Caring
Friday, September 15, 2017
9:00am – 12:00pm
Location: Catholic Charities of Broome County
86-88 Walnut Street
This year we will be helping clean and vacuum the fleet of vehicles they use to assist participants in their programs.
This picture is from last years event at Chenango Valley State Park where we landscaped and cleaned an old campsite.
Please indicate your desire to help out on our Facebook page or email the chapter.