These are the items that were raffled off at our Winter Dinner. We raised over $400 for THON.
WE ARE…FTK
Pricing for tickets is: 1 ticket for $1.00; 6 tickets for $5.00; Arm's length for $20.00 (really tall person)
Please email the chapter at [email protected] with your request for tickets or a straight donation.
ITEM #1 – Bobble Head Remote Holder (remote not included) – Retail: $65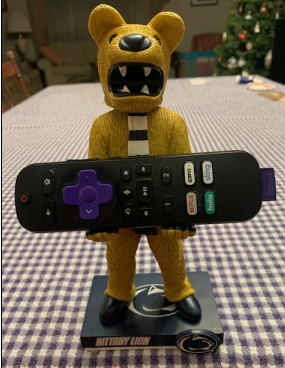 _________
ITEM #2 – Plush Package: Plush Throw, Tailgreat Cookbook, 8 candle endcaps & PSU Basket: Retail: $75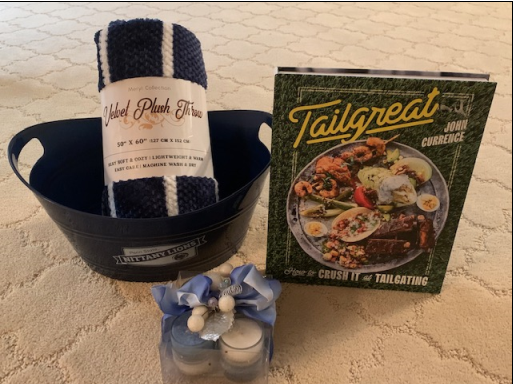 _________
ITEM #3 – 8 Town & Country Blue/White placemats, Tailgreat Cookbook, PSU Basket Retail: $50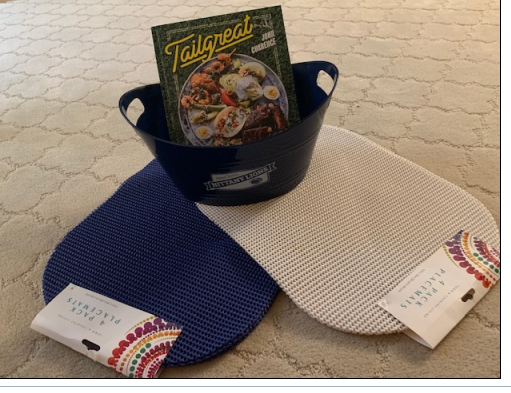 _________
ITEM #4 – Victory Celebration: J Lohr Cabernet Sauvignon 2019, Thirsty Owl Reisling 2019, PSU Basket; Retail: $45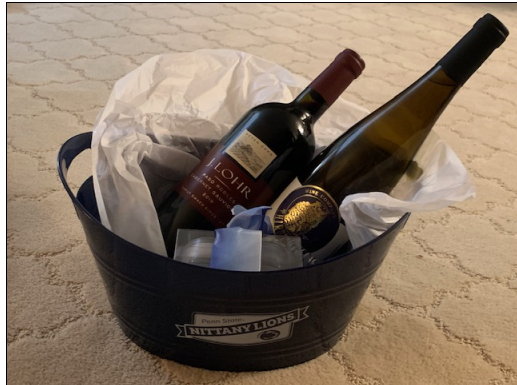 _________
ITEM #5 – Penn State Dangle Charm Bracelet; Retail: $40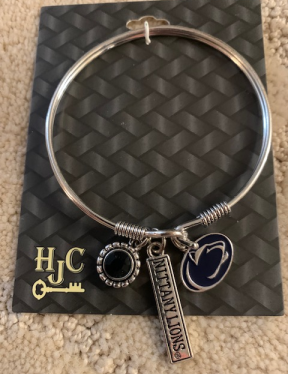 _________
ITEM #6 – Bake & Take Tailgate Package: Cook's Tools 3-Piece Bake & Take set; Tailgreat Cookbook; Retail: $65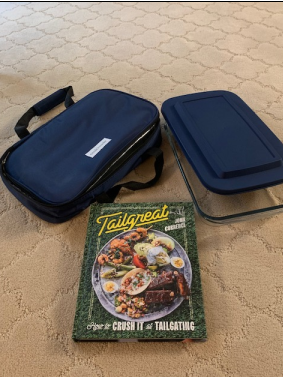 _________
ITEM #7 – Tom's Coffee Cards and Gifts Gift Basket – Details to be updated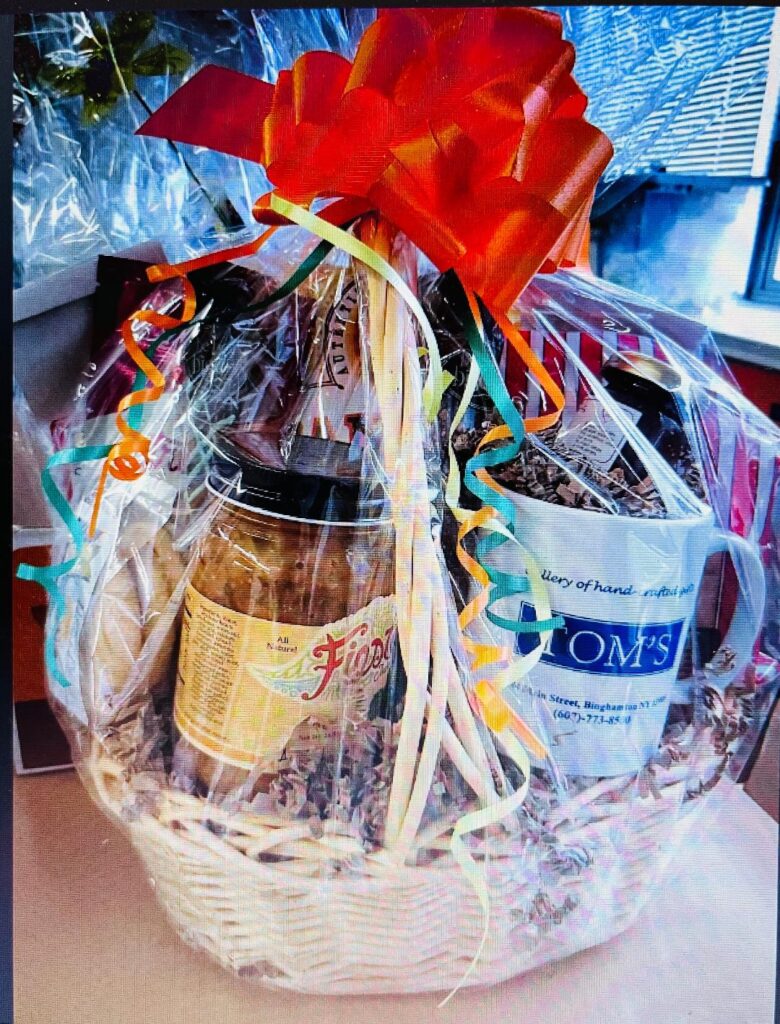 _________
ITEM #8 – Women's T-Shirt (M), plush throw, hazelnut water twist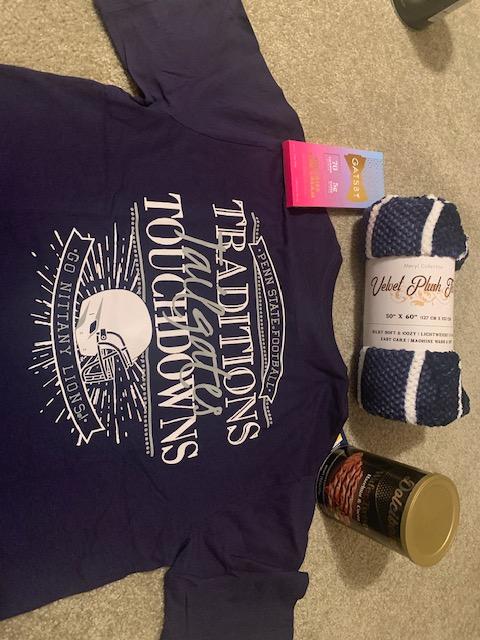 _________
ITEM #9 – Coffee mug, Happy Valley coffee pods, Almond bar, lemon water twists, PS towel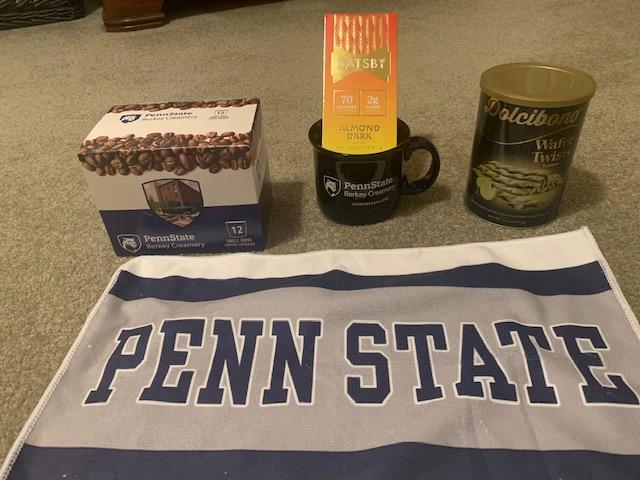 __________
ITEM #10 – PS slippers, Men's (L – Size 11)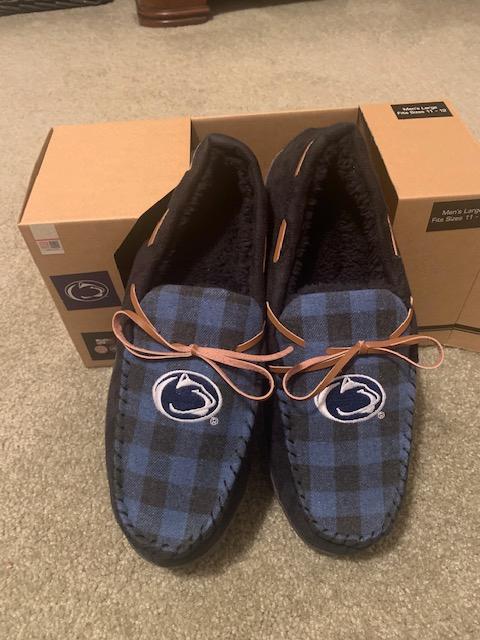 __________
ITEM #11 – Plush throw, water twists (2), Gatsby sea salt chocolate bar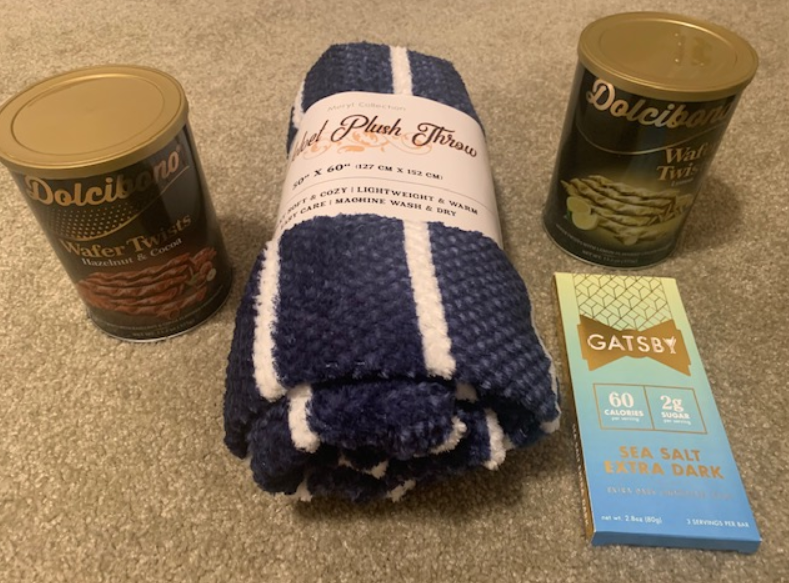 ____________________
ITEM #12 – $20 Gift Certificate for Creations by Sue service