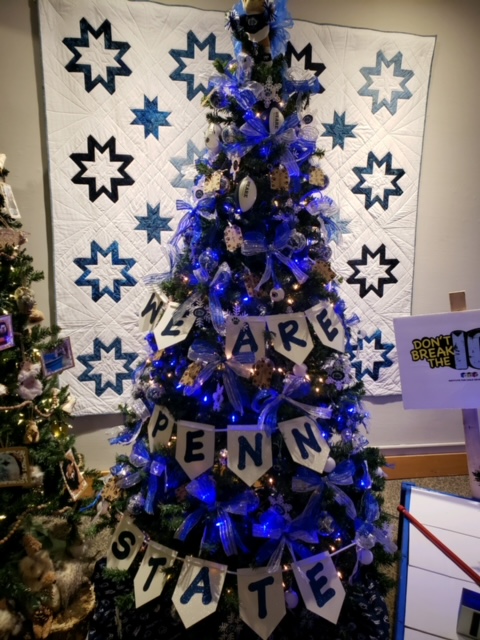 Display your Penn State pride and have your name or your student's name posted on our tree at Roberson's Home for the Holidays.
In an effort to raise money for our Student Scholarship Fund we ask that you donate $5.00 for each name displayed. Email the names to [email protected], write your check to: Penn State Chapter of Greater Binghamton, and mail it to
3101 Cortland Ave, Vestal NY 13850.
Deadline is November 1st